A new try for Age of Conan, but...

24 February 2013
Now that Age of Conan is available through Steam, I thought to give it an other try. My old account is still valid and has lots of goodies, including the Rise of the Godslayer expansion and has 8 character slots available...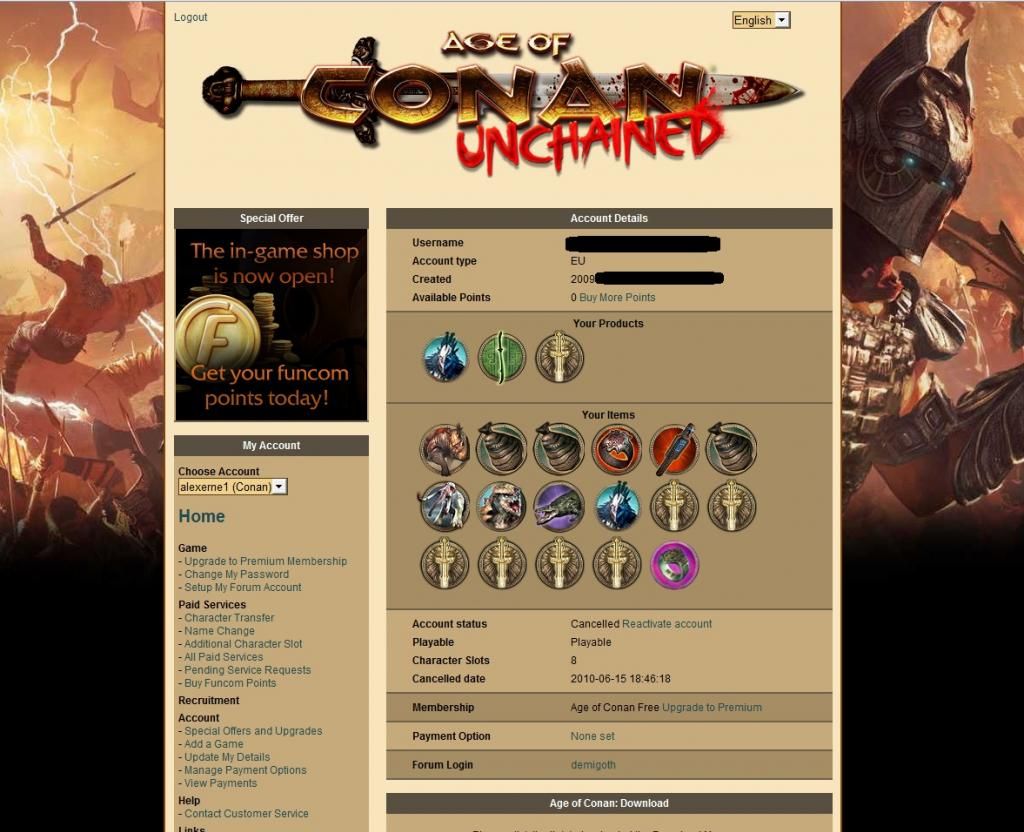 Well, available..? When I logged on to the game (after a 2 hour download), I saw that I indeed have 8 character slots available, but I can only have 2 characters at the moment. This did kinda make me wonder how their Free2Play system works...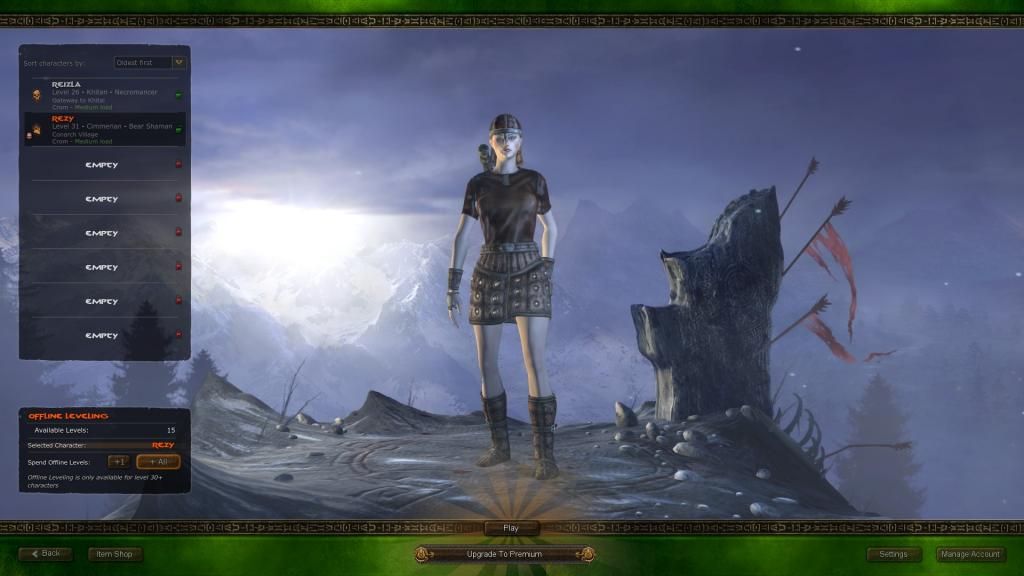 Okay, that's clear... I only have 2 character slots as F2P player (then why does my account tell me I have 8?), no offline leveling (why do I have 15 available?), and I can only ride the siege mounts like mammoth and rhino.

After having used the offline leveling to hit level 40, I decided to look at my mammoth. Damn, does that one look good, but it's also terribly slow.

Also worth to notice is that I have the 2 special skills available for the mammoth (and the rhino as well). I don't know if that's because my mounts are special mounts that come with a manual or that it has something to do with the same thing that my account tells me I have 8 character slots while I can only play 2...

An other thing that bugged me is even weirder... Now that my character is level 40, you would expect that NPCs of 15 levels below you are easy to kill - even without the upgraded (level 40) gear. Well, guess again! I picked up some old party quests I still had to do and I figured being so high level for these quests, I'd fly through the NPCs I had to beat.
Think again...
Instead I had to run for my life more than once. Though the NPCs are no longer aggro to me, they are still somewhat immortal for me, while they have me for lunch :confused:

At this moment I have my doubts if I should keep playing Age of Conan. I know the quests are well done, but dull at times. But with glitches like these it doesn't add to the fun. Also, the necromancer (my other character) still has walking DoTs that have no way to keep aggro. Even worse when you order your minions to attack (and you stay hidden/stealthed/dormant) and the NPCs go directly at you - WTF? I haven't even touched you yet!

Oh well, lets see what the coming week(s) will bring when I play it from time to time. Age of Conan never really would have been my main MMORPG to play, but now that it's free I think playing it a couple of hours a week might be worth while...

Comments ( 1 ) :: Post A Comment!