$O€ Station Pass is back for EU

05 March 2013
With the ProSebenSat.1 merge for European kinda put on hold, $O€ has decided to give us EU players the Station Pass back. I'm very pleased by this because now I can subscribe to half a dozen MMORPGs for only €16.99 a month...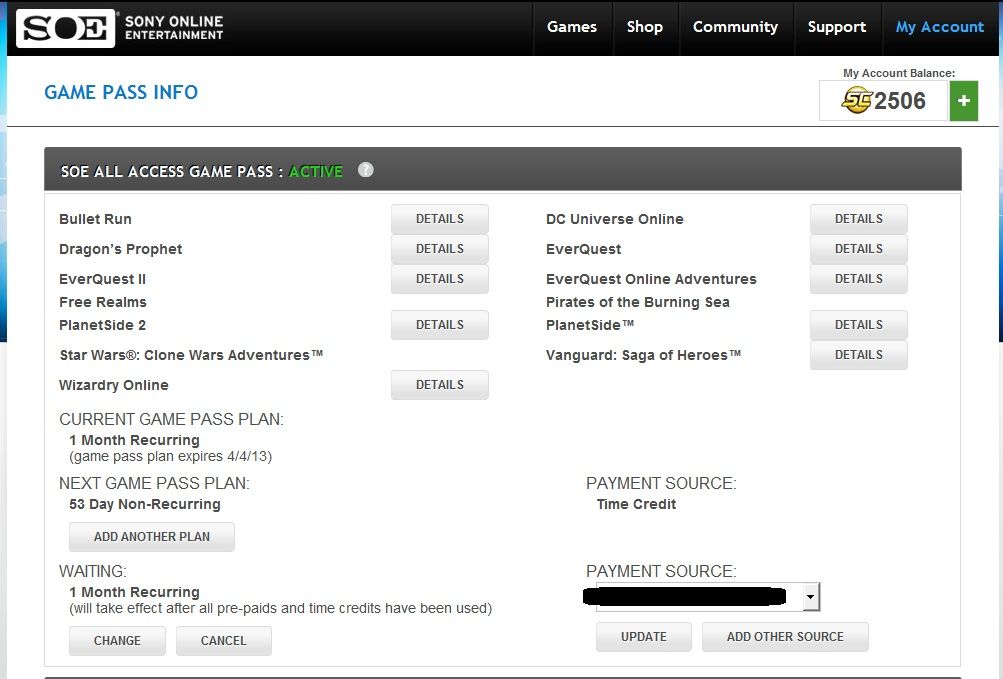 I know I've said that $O€ is a bit in my black book because of the stuff they did in the past, but that also had to do with the removal of the Station Pass for the EU players. I mean, I had to subscribe for €12.99 a month for each and every MMO they host or suffer the consequences for not being subscribed


Now having the Station Pass actige again, I have reinstalled both EverQuest II and Vanguard again. On top of that, I'll give Wizardry online a try (I used to have a single-player RPG of it waaay back) and I'll be waiting for Dragon's Prophet as well (also signed up for beta today).

Does this (re)addition of the Station Pass make me feel different about $O€? Well, as you see how I've spelled their name it's clear that I'm not. I still thikn they're a way too money-greedy MMO developer pushing their Free2Play players into a subscription or make the choice of not being able to enjoy the Free2Play MMORPG to the fullest...

Post A Comment!