Back on the roads of Middle-Earth

23 November 2013
I know, I said earlier this year that I would not play MMORPGs anymore, but as I said more than once as well, certain MMORPGs keep pulling... Lord of the Rings online is one of them. The story as it's told is just great, but sadly there's too much story for your character to chew on and too little time (or rather, you level way too fast
).

Anyway, with the release of the Helm's Deep expansion I figured to start playing again and see if I could make it there. But before I can get there, there's enough other stuff for me to do. Most importantly, get the newly implemented skill-tree to work and reassign points to my legendary weapons.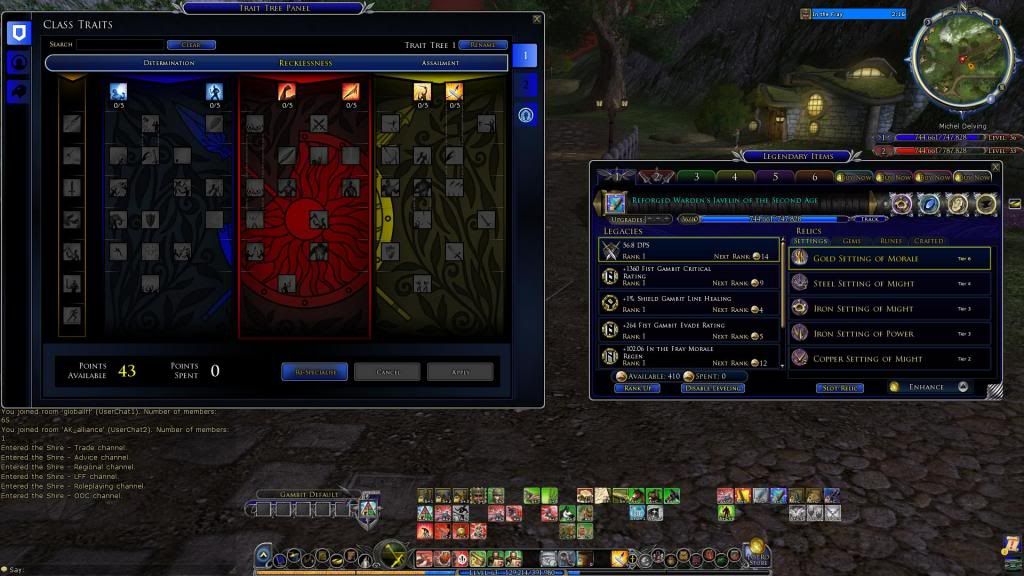 I always hate it when stuff is reset and I have to reassign the points all over again. I know, it's for the best because when game mechanics change, some stuff you have (as certain traits in legendary weapons) might become obsolete and thus you need to reassign the stuff...

Then there's the epic story of the game. It's huge and takes pretty long to work through (at least for me as professional slacker
). I was already proud of having completed the original 1st back back then, but there were 4 more chapters added (if I remember correctly) to it before the Mines of Moria was released. Funny thing is that I was still busy on those new chapters when I already went through the whole book of Mines of Moria
At least now I have something to complete and looking forward to to complete. Though the journey might be boring at times (these chapters are level 50 and I'm 63 already), the story is well done as most of the stories in LotRo.

Post A Comment!