GPUs overheating in ArcheAge

28 April 2014
I know I said that I wouldn't get the ArcheAge alpha or beta, but there was a post on MMORPG.com from a user that explained that the $150 isn't all that expensive for the game. Basically, you pay only $30 for the right to get into the alpha and nothing for the box itself. So I decided to get it anyway and not buy any other MMO for time to come, which most likely ain't that hard when playing ArcheAge


When I finally had ArcheAge installed (BTW, there's no NDA any more since April 8th so you will see lots of info and updates here) after downloading that 23Gb client, I fired it up and my SLI went extremely hot almost immediately (around 76C). Of course, I've set everything to maxed out settings, but when I complained in /alliance chat I learned that I was not the only one with this problem. It seems that multiple GPU's (yes, both SLI and Crossfire have the problem) overheat pretty quickly.

I tried to get around this and played a bit with the settings. After about 3 hours of toying with them, I came up with the settings below for my GTX660 SLI configuration to run both smooth and at normal temperatures (55C max).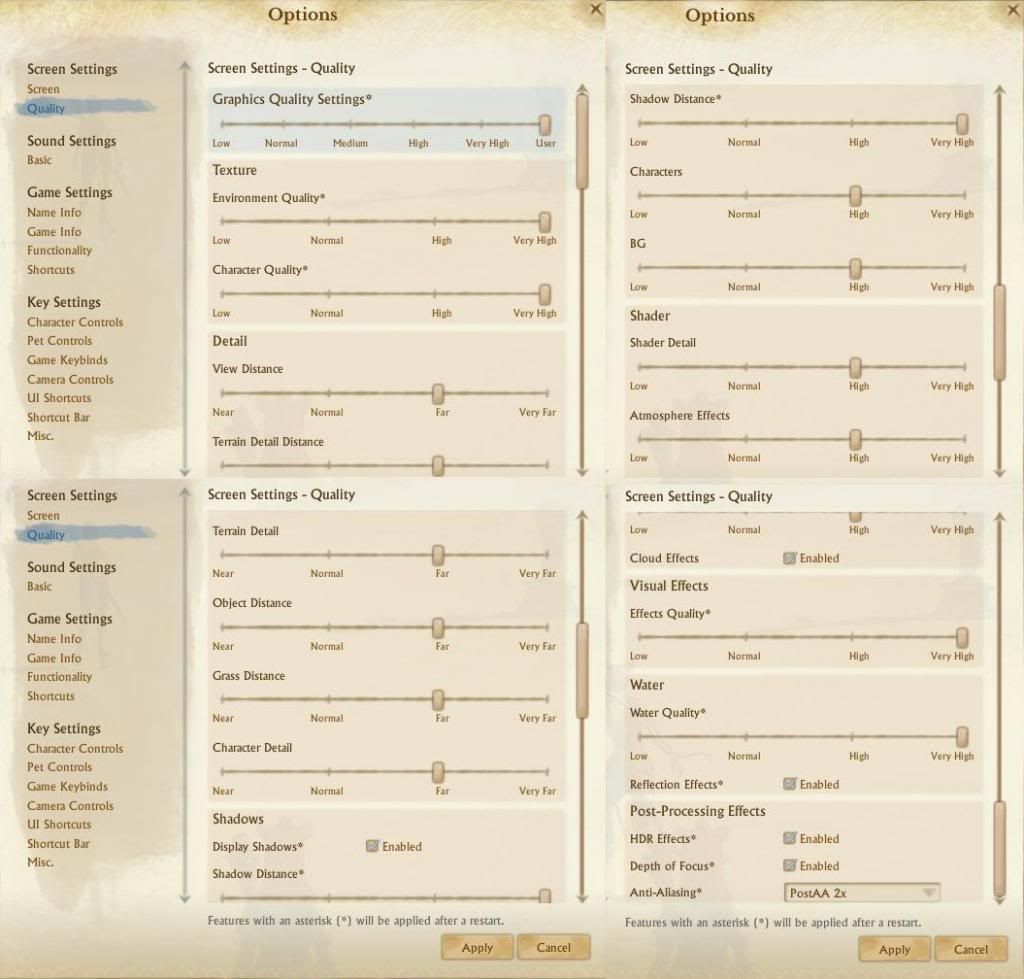 For performance reasons and to save a few Celsius as well, I also enabled V-sync. This all gives me now a stable 60FPS, low temperature and jaw dropping graphics!

As you can see, I have set the Anti-Aliasing to PostAA 2x. This is very low, especially for a GTX660 SLI configuration. I have tried MXAA and TXAA settings, but those are not stable (yet?). The performance of the GPUs keep hopping up and down a couple of times per second and it's highly annoying. But I heard that some players were able to get the MSAA and TXAA settings stable. I'm not sure if it's a driver issue or a card model issue...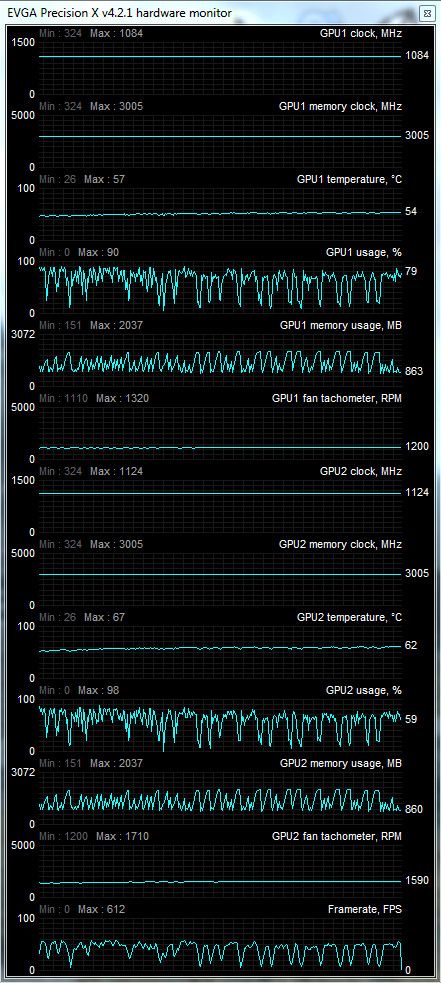 That's it for now. I will post some more later today, but I need to work around the house. A the framework of a window needs to be repaired (again) and I have taken a week off from work for this. Of course, I will play ArcheAge in the morning and evening for sure

Comments ( 2 ) :: Post A Comment!