Age of Conan Unchained - Pay2Win, not Freemium!

01 October 2011
Man, I just wasted 4 hours downloading and patching the new Freemium Age of Conan Unchained. Why I hear you ask (or not when you look at the title), well, let me tell you.

First off, I still think that Age of Conan is looking stunning. But I always thought it was not worth a monthly subscription because of lag and engine issues. Now we're 2 years later, and Age of Conan went Freemium, I thought to give it a new try.

First off, the engine is still as crappy as it was. It's still a choice between DX9 and DX10, but in both cases, the graphics run heavy on my system and performance is low. Compared with Lord of the Rings online, which I can play maxed out and still have 30FPS in crowded places, with Age of Conan when I set to high (which is not that high actually) and in DX10 (no DX11 available), I get only 25 FPS in some backward village. I didn't even dare to move to Old Tarana, because I was sure that my system could cry out loud there


Then the content.Oh yes, there's a 2nd expansion already, and you can buy it from the cash shop if you want, and this 2nd expansion isn't even as big as the previous one. I doubt it's worth the money to spend on, like the previous expansion was not really worth its money. I'm sure not to spend money on the new expansion


And now we're talking about the cash shop, let me show you some 'highlights' from it: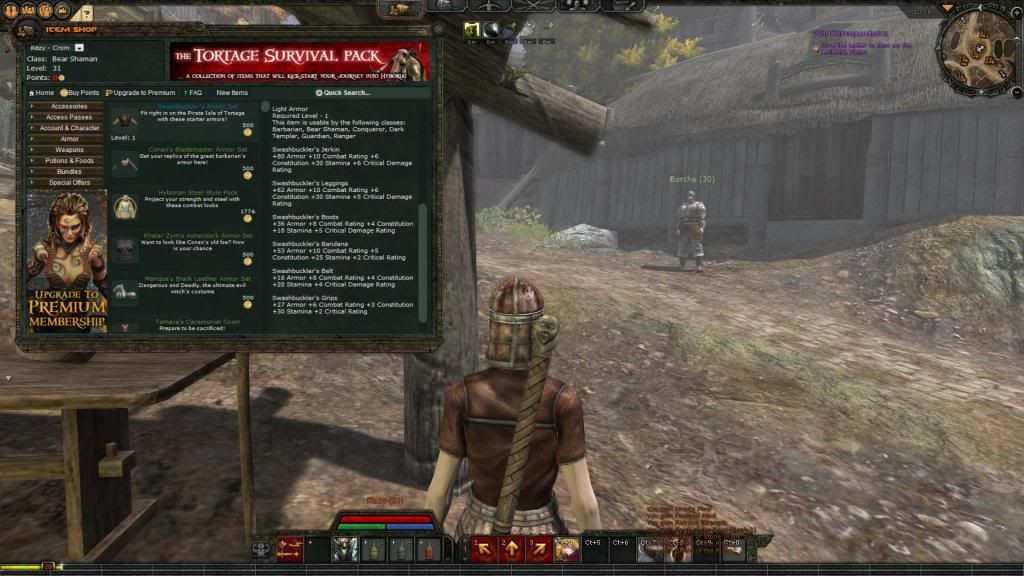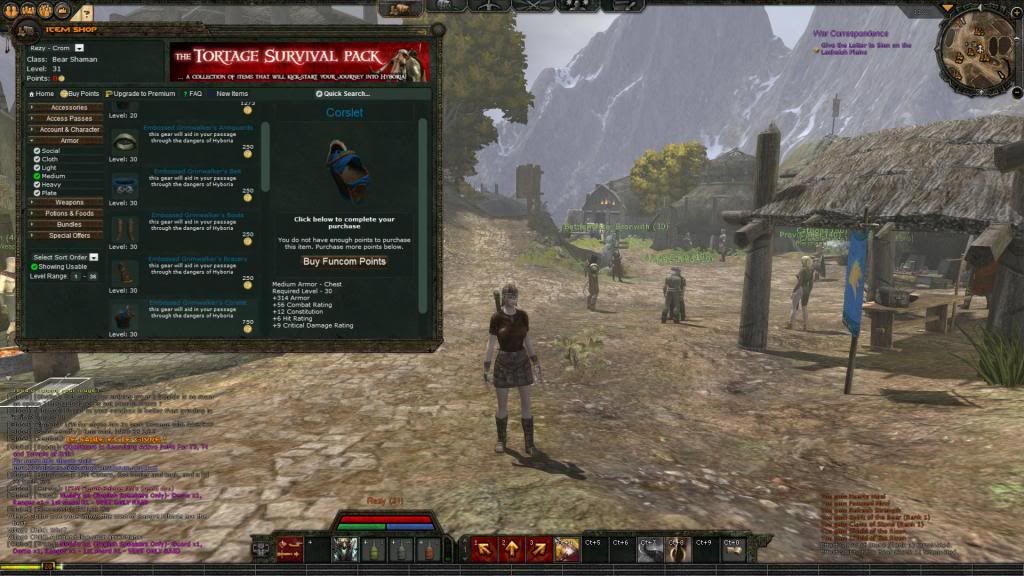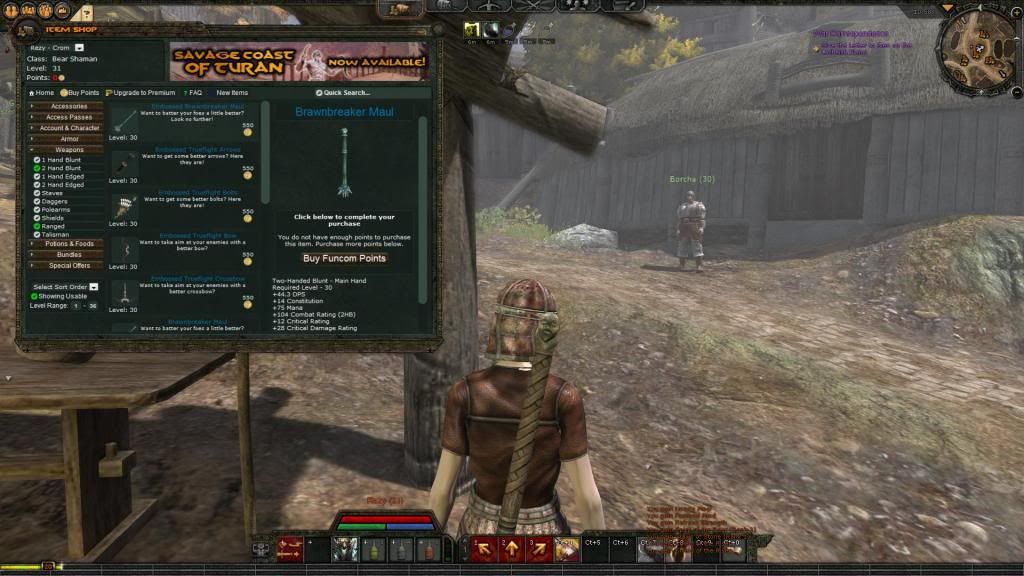 Yes, you see it right. Blue items, meaning rare ones for sale in the cash shop. So if you d
on't want to craft (or quest), you just can buy your gear to 'win'. This makes Age of Conan more an Asian Free2Play MMORPG now than the latest developments we see on the Western market where MMO's go Freemium (Free2Play with subscription option and a non-game breaking cash shop).

My only conclusion I can make is that Age of Conan will die very quickly now. A lot of MMORPG players actually HATE these Pay2Win cash shops and avoid them. In the end, only a few players will stay in these games after spending a lot of $$$ / €€€ (take your local currency pick
), and in the end those will leave too because they have almost no one to PvP with (they don't play, they gank and call it PvP).

I'm sorry to say, I really wasted the 4 hours of downloading & patching as well as a lot of bandwith on the overall internet. Age of Conan is NOT WORTH my time to spend with. I'll uninstall it as soon as I have posted this blog entry

Comments ( 3 ) :: Post A Comment!